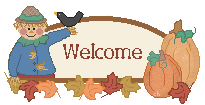 ~Chicken Recipes~


Grilled Lime Chicken
1/4 cup chopped fresh parsley
1/2 teaspoon grated lime rind
1 cup dry white wine
1/2 teaspoon freshly ground pepper
2 tablespoons lime juice
6 chicken breast halves *
Combine all ingredients except chicken in a shallow baking dish. Add
chicken, turning to coat. Cover and marinate in refrigerator for 1 day.
Remove chicken from marinade, reserving marinade. Coat grill rack with
Pam, place rack on grill over med-hot coals. Place chicken on rack, and
cook 5 minutes on each side or until done, basting with reserved marinade.


Asian Chicken Stir Fry
1 tablespoon vegetable oil
1 lb. boneless, skinless chicken breasts, cut into strips
1 can condensed golden mushroom soup
3 tablespoons soy sauce
1 bag frozen vegetable combination, thawed
4 cups cooked rice
In skillet over medium high heat, heat oil. Add chicken and stir fry until
done and juices evaporate. Add soup, soy and garlic. Heat to a boil. Add
thawed vegetables and cook over medium heat until vegetables are
tender-crisp, stirring often. Serve over rice. Serves 4



Garlic Chicken Breasts
1 clove garlic
1/4 cup fresh parsley
4 chicken breast halves
2 tablespoons unsalted butter
1/4 cup fresh lemon juice
salt and pepper, to taste
In a small saucepan, place the garlic head in water to cover. Bring to a
boil and drain. Peel the garlic and slice very thinly. In a small bowl combine
the garlic and the parsley. Season with salt and pepper to taste.
Reserve half of the mixture for the sauce. Gently lift the skin of each chicken
breast half to form a small pocket. Stuff each pocket with a quarter
of the remaining garlic mixture. Grill or broil chicken breasts 8-10
minutes on each side or until springy to the touch. Do not overcook. Heat
the butter in a small skillet and add the remaining garlic mixture. Saute
for a few seconds, add lemon juice, and heat through. Place the chicken on
a warmed platter. Spoon the garlic-parsley sauce over the chicken and serve.