~Casserole Recipes~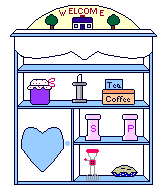 Artichoke Spinach Casserole
8 ozs. marinated artichoke hearts, drained
8 ozs. cream cheese, softened
1/2 cup grated parmesan cheese
2 tablespoons butter, softened
2 - 10 oz. pkgs. frozen spinach, drained and squeezed dry
2 - 10 oz. pkgs. frozen spinach, drained and squeezed dry. Preheat oven to 350 degrees F. Spread artichoke hearts in the bottom of a buttered casserole dish, in roughly one layer. Top with spinach. Cream together the cream cheese, butter and cheese and spread evenly on top. Bake covered for 30 minutes, then uncovered for 10 minutes.






Asparagus Mushroom Casserole
1 cup brown rice, uncooked
2 cups water
1 lb. asparagus, cut into pieces
1/2 lb. mushrooms chopped
1 medium onion chopped
1/4 cup cashews or sunflower seeds
4 eggs
4 garlic cloves, minced
1 teaspoon black pepper
1 teaspoon marjoram
1/4 cup grated mozzorella cheese
Preheat the oven to 375 degrees. Cook the rice, then mix with everything
else except the cheese. Pour into a greased 8" by 8" baking pan, and
sprinkle the cheese on top. Bake for 40 minutes.